Dr. Rejaul Abedin, PhD, FCMAN            *** Innovations news of Dr R.  Abedin  ***
Ph.D (UK), Ph.D(hc, USA), PgDMC, MBA, P.MBA, M.Com, PGDM, PGDHRM, PGDIT, PMP, ADTHM
Member of ASR.ORG, CIMA(NG),IMCB,GXPE(USA),ACS(AUS),IACCW(UK),CPHD(BD)
Editor-in-Chief, Founder
Euro Afro Studies International Journal (EASIJ), ISSN: 2707-8965 (Online), 2708-3772 (Print)
Adjunct Faculty (Associate Professor),
Business & Management Department at
Asian European University, London, UK
E-Mail: editor.easij@gmail.com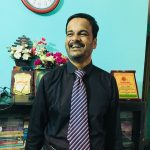 Prof. Abdul Latif
Senior Associate Editor
Euro Afro Studies International Journal (EASIJ)
Former Professor, Head of the Department of Business Administration
Sylhet International University (SIU) , BD.
Dr. Mohammad Farhad, Ph.D
Ph.D in Medicine, Sydney University, Australia
Editorial Advisory Member
Euro Afro Studies International Journal (EASIJ)
New South Wales (NSW), Australia
Dr. Habibullah Mazumder
Senior Assistant Editor
Euro Afro Studies International Journal (EASIJ)
AND
Assistant Professor, Department of History
Assam University (AUS), Silchar, Assam, India.
Many renowned Senior Professors from the different departments of several International Public & Private Universities: ASSAM UNIVERSITY, INDIA  and SHAHJALAL UNIVERSITY OF SCIENCE & TECHNOLOGY (SUST) , Bangladesh and others has given their kind consent to be involved with EASIJ JOURNAL'S Global Editorial Board so, it will be considered in the time to time (Whenever necessary).
Mr. Bayjid Mahmud Foysol
Editor & Publisher
Publisher: Pandulipi Prokashon
E-Mail: staff.easij@gmail.com
Shah Md Sharful Abedin
MA in English, MBA (HRM), NEUB (BD)
Editorial Assistant
Office of the Editor-In-Chief
Euro Afro Studies International Journal (EASIJ)
1. Dr. Neshat Anjum
Assistant Professor
Department of Commerce
Aligarh Muslim University
Aligarh (U.P), India
2. Dr. Afreen Faiza, Ph.D
Ph.D in Psychology
Department of Psychology
University of Karachi, Pakistan
And Residence Status: Abu Dhabi, UAE
3. Zeraibi Ayoub
Ph.D Scholar, School of Economics and Finance
Xi'an Jiao-Tong University, Xian, Shaanxi, China.
4. Narendra Kumar Ahirwar
Ph.D. Research Scholar (Microbiology)
Dept. of Biological Sciences
Faculty of Science and Environment
Mahatma Gandhi Chitrakoot Gramodaya Vishwavidyalaya
Chitrakoot, M.P., India.
5. Diyoke Michael Chika
Ph.D. ,MSc, BSc In View Sociology (Criminology)
Dept. of sociology,
Faculty , University of Abuja, Nigeria.
6. Seraphine C. Komu
Masters of Arts in Philosophy, Masters of Rural Development,
Head of Department of Philosophy and Ethics
St. Augustine University of Tanzania, Mwanza, Tanzania.
7. Turgunova Nasiba Mamatovna, Ph.D. (Art criticism docent), Musicologist
The State Institute of Art and Culture of Uzbekistan.
Art criticism docent,
Uzbekistan.  Review Areas: Arts & Culture.
Want to join us as an Reviewer or Editorial Board Member ? Then please fill-up the below attached form and return us via E-Mail:  editor.easij@gmail.com , staff.easij@gmail.com
Editorial Board Member OR Reviewer Application Form – EASIJ.COM
EASIJ is an initiative of THOUGHTWARES CONSULTING & MULTI SERVICES INTERNATIONAL (TWCMSI).